We talk a lot about the value of working in a like-minded community to achieve positive impact – but what exactly does that look like? We spoke to Birda's Co-Founder Natalie White about how the team transformed their business through our community connections.
Since growing up in South Africa and the English countryside respectively, husband and wife John and Natalie have always shared a big passion for wildlife. They wanted to extend this with others, while providing people the chance to get in touch with the natural world. 
"At the end of the day, you need to care about something in order to want to protect it. And if you haven't experienced it, why should you care about it?"
Taking flight with an idea

In 2012, the South Africa-based couple started a wildlife platform where users could log and share sightseeings from game reserves within a community and social space. 
However, it became apparent that the product was a bit too niche, so they later pivoted to bird watching. The new social network platform, named Chirp, could be accessible anywhere by anyone. "There are no real barriers to it. I think it's recorded that between 50 and 60 million people in the States alone would consider themselves to be a birdwatcher. So, yeah, it's a much bigger market." 
After securing funding and moving to the UK in the summer of 2020, they were joined by a new team member Dom, who helped them pivot once again. The product concept was developed beyond a communication platform to become more like the Strava of birdwatching.
"We managed to rebuild a product from scratch in the space of about six to nine months, which was pretty good going, really."
Migrating Identity 
By 2021 Natalie and John built a nest for their team at our coworking space. Here, they were able to find a community with shared values: making a positive impact, but also helping people connect with one another.
In the same year, however, the business encountered a copyright roadblock. The name Chirp was already quite crowded not just in the birdwatching space, but globally, so they decided to call themselves something different. After much research, work and hard decisions, they set on Birda. 
Given their small size and that they had just rebuilt their product, they saw this as an opportunity to apply a clean slate on the brand, rather than trying to shoehorn something that already existed. 
All they had done on the rebrand was the bare bones of a logo – so they knew that there was quite a lot more to do. 
Finding a good egg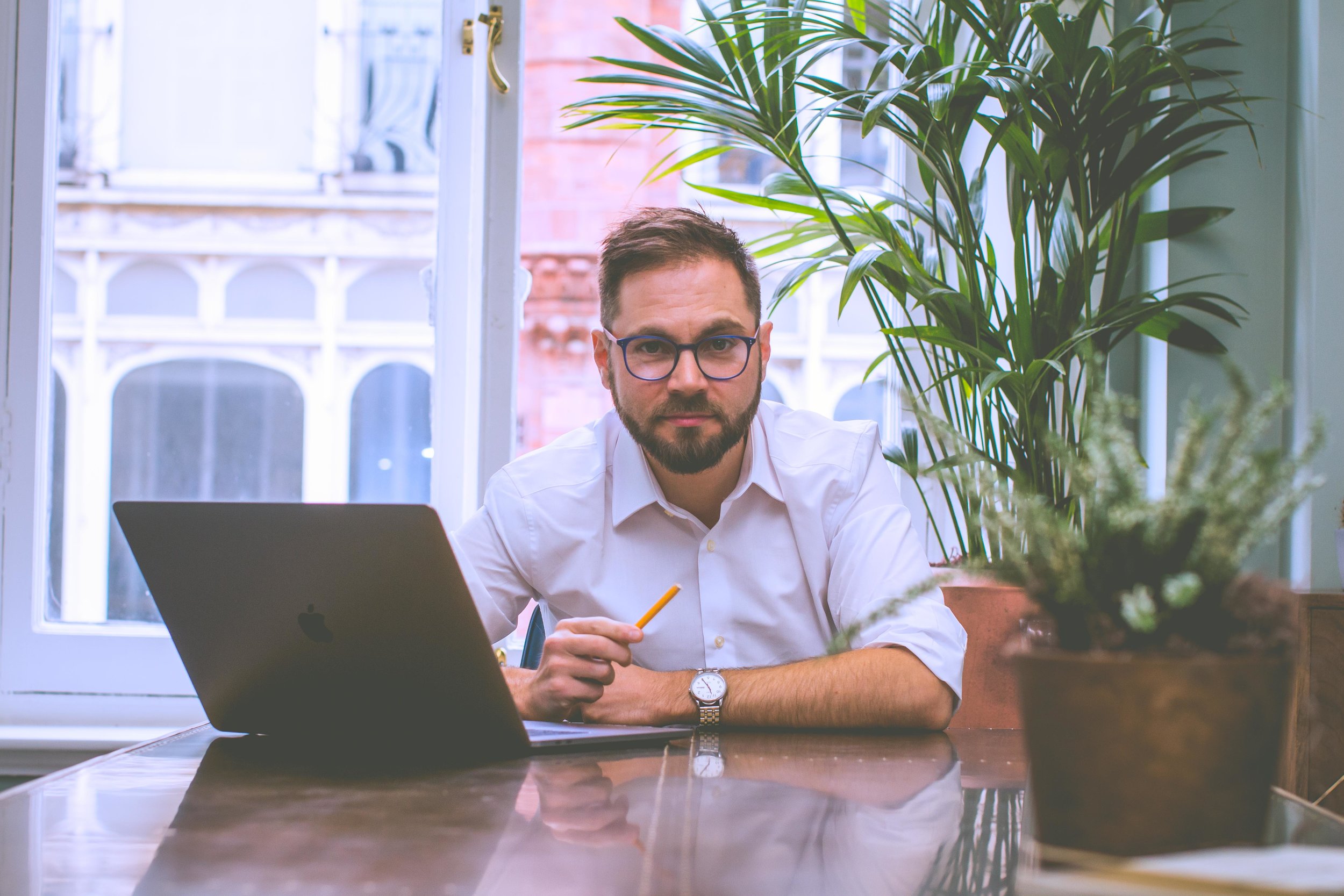 One day, John saw that one of Impact Hub King's Cross' business experts from the network was offering members a day of free 1:1 brand clinics. Noticing that he focused on impact-driven businesses, they thought this could be a good match and booked themselves in. 
In the initial free call with Will Saunders from Good Will Studios, they really hit it off. As such, the team decided to go beyond the first conversation by engaging in Will's full brand development plan. Although it seemed like quite a commitment going through all the workshops, it was worth it. Beyond putting together a brand package and useful materials, the founding team was able to become highly aligned on what they're here to do: 
"On our journey we've learned how to identify and talk about all these underlying feelings that we had, really searching out the why, the mission, the purpose, and bringing that all together. Deep down we always knew what it was, but weren't necessarily able to communicate it very well. I think it's always been there, but now we've been able to really make it part of what we're doing at Birda, which is great."
The benefit of doing business with a like-minded entrepreneur goes beyond the work itself:
"What's great is that he cares about what we're doing – the mission and purpose of the business."
The good news is that Will is just as much of a fan of our members. "Working with Natalie, John, and the Birda team was an absolute joy. I always enjoy meeting members of the Impact Hub Kings Cross community as I get a real sense of purpose and ambition – they're always keen to make a real change through their business and are not satisfied with the status quo. They are doing something to make the world a better place, and I find that really inspiring."
Birda is still working with Will today and see themselves having very much a long term working relationship. "The great thing is that he really understands the brand because he's worked through it all with us. So when you're giving him new work to do, it's so much easier and time-saving." They've also worked with Will's associates to do their copywriting. 
"We're now seeing some great results as they've launched their birdwatching app and are building a really engaged community of everyday nature-curious people who want to connect with the outdoors"' shares Will, reflecting on the outcomes of the collaboration.
Looking Ahead – the sky's the limit
Natalie and John have always had global ambitions for their business. To achieve this however, they're taking a staged rollout approach, focusing on the UK first. They're launching soon in South Africa, and later this year plan to reach the States and then other countries will follow on. 
During this final stage of pivoting, they also expanded their team significantly. "We've basically gone from just being John and I to a team of nine. And, we will be hiring again this year."
Will is just as optimistic about their future:
"I know that the Birda team are really going places. I look forward to supporting them as they continue to build their brand, scale their business, and make a positive impact on nature by inspiring everyday people to learn about and, ultimately, fight to protect it".
So, how do Natalie and John reflect on their entrepreneurial journey so far?
If there's one thing they have learned, it's that ideas evolve. "You can't really put a price on the experience that John and I have had over the last nine to ten years. It's been a bit of a whirlwind of a few years, but really, really exciting."
From a personal perspective, Natalie also acknowledges that since having kids it's been a real driving force behind what she's doing. "I've been feeling very much the issues around the state of the planet, and what are they going to get to experience as they grow up in terms of exposure to nature and wildlife."
If you want to learn more about how Birda connects people and nature, visit their website. 
Are you inspired to connect with impact-driven businesses and experts? Discover our coworking packages and life as a member.